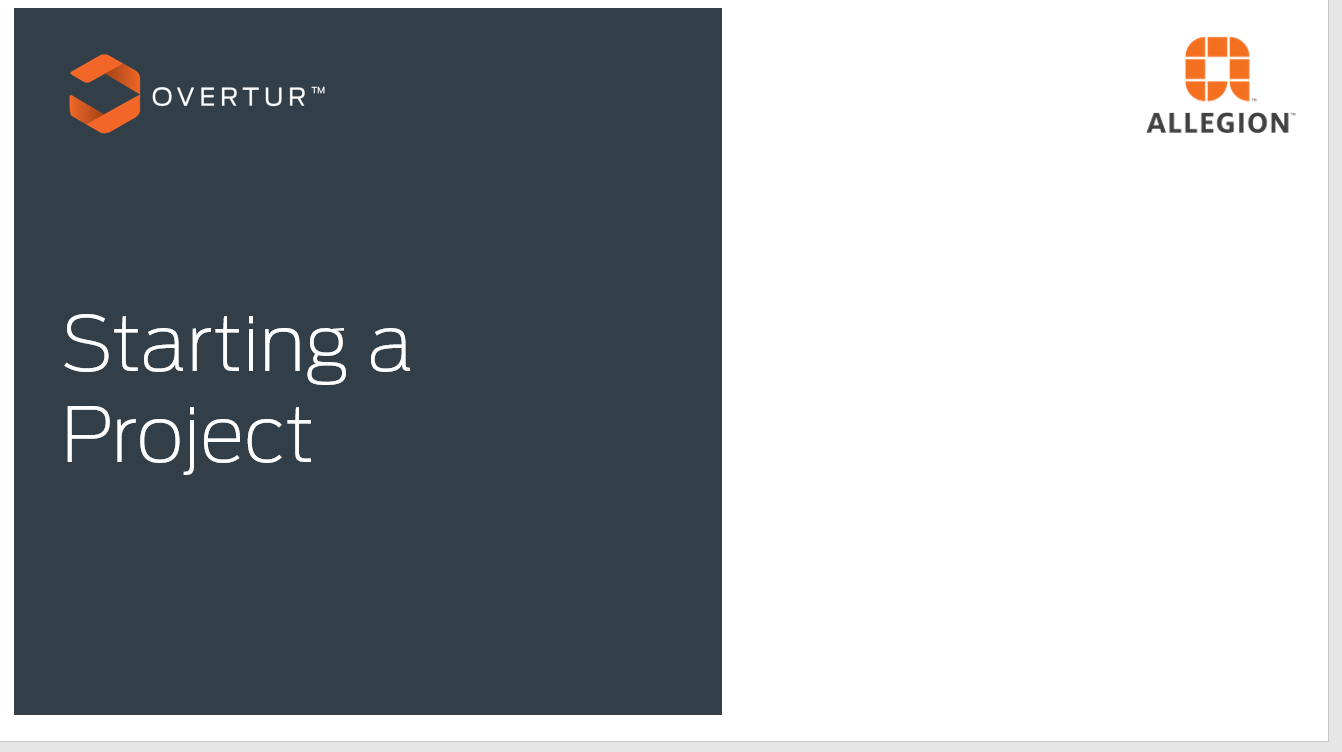 To create a new project, click on New Project.

All of these fields are required, except for the comment section.
For "Type", use the drop down menu to select the type of project from the available project types.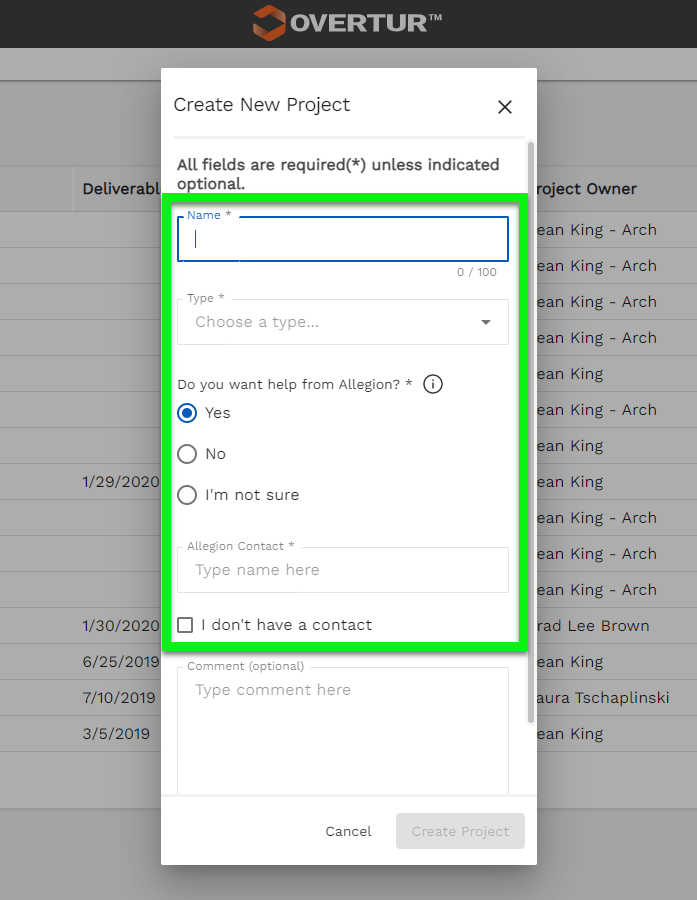 Add any desired notes in the comment section. Then click Create Project.